We are sad to report that Roger Belcher, a co-director of RTT since 1982, has passed away.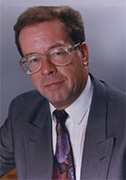 Roger joined the Marconi Group in 1959 as a 16 year old apprentice and went on to design and develop antennae and radar processing equipment for Plessey Radar followed by a spell in technical marketing at Texas Instruments, satellite antennae and RF modem design for Racal and design of RF communications test equipment and hardware development for Rohde and Schwarz..
He co-authored three books, The Mobile Radio Servicing Handbook, Data Over Radio and 3G Handset and Network Design and co-developed and presented RTT's training programmes.
We worked together and travelled the world together for over 30 years and he will be sorely missed both for his technical knowledge and expertise but more particularly as a very good friend.
Geoff Varrall
---
RTT - provide RF engineering and radio technology support to the cellular radio industry, broadcasting, two way radio and satellite industry.
We provide RF consultancy support to operators and vendors, helping them to make faster and better decisions on radio frequency (RF) technology, engineering and infrastructure investment with a specific focus on 5G and satellite technologies.
---
5G Research from RTT
To be economically sustainable, 5G will need to go faster and further at lower cost using less power than present and future 4G LTE systems.

In terms of the physical layer, considerable research is being dedicated to massive MIMO systems implemented in TDD spectrum.

However it is hard to see how this approach can deliver significant benefit over present and future Wi-Fi technologies.

5G will need to be capable of supporting high data rate high mobility users in wide area large radius cells with a dynamic range of the order of 100dB.

This can be done at centimetre and millimetre wavelengths using fractional beam width antennas but could potentially also be achieved in longer wavelength spectrum including existing LTE bands below 3 GHz including sub 1 GHz, an option which could potentially deliver improved EBITDA for the mobile operator community.

Wherever 5G is deployed it will be essential to coordinate 5G technical and commercial planning with existing and future satellite LEO/MEO and GSO business models, satellite spectrum, satellite waveforms, FDD band plans and space assets.
---
New Book - 5G and Satellite Spectrum, Standards and Scale
We are delighted to announce that our new book, 5G satellite spectrum standards and scale is now available from Artech House.
http://uk.artechhouse.com/5G-and-Satellite-Spectrum-Standards-and-Scale-P1935.aspx

If you apply promotional code VAR25 you will get a 25% discount.

There is also a bundle discount promotional code VARRALL5G which allows you to order a copy of our previous book, 5G Spectrum and Standards.
RTT Technology Topics reflect areas of research that we are presently working on.
We aim to introduce new terminology and new ideas to help inform present and future
technology, engineering, market and business decisions.
This month's technology topic, 5G for Free, looks at how Space IOT might be used to subsidise basic connectivity.
On the RTT website there are over 250 topics
ARCHIVED
starting from August 1998. The archive provides a free valuable resource for researchers in the industry wishing to use past case study experience to validate technology, engineering, market and business decisions.
If you would like Technology Topics sent to you
automatically each month then please join our Subscriber List